Top 10 B2B eCommerce Trends Heading into 2022
Over the last two years we have all learned a lot about digital disruption. The B2B eCommerce trends that have emerged within the wake of the pandemic are becoming clearer. Based on RDA's experiences and conversations with our clients, we have uncovered some key trends going into 2022: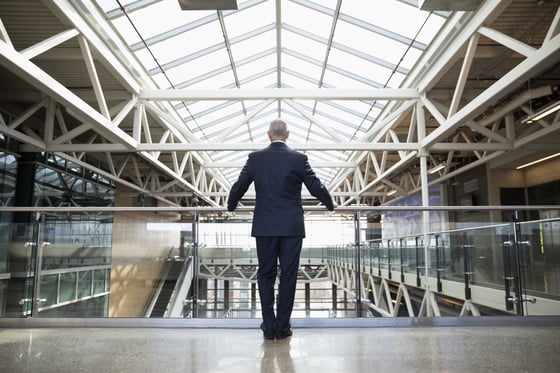 1. B2B buying journeys are long & content continues to reign
The sales cycles involved in B2B commerce is generally longer than with B2C. B2B buyers seem want to do their own uninhibited research and in many cases without sales rep involvement. Rich product content is huge, and merchants need to provide this information to be consumed in a self-serve fashion. You now see a lot more product storytelling in B2B and in B2C for that matter. Manufacturers for instance have not always had great product content and photography. Now as direct marketers they must learn how to create and publish rich product content. They need to show the value proposition, product application and ultimately showcase how the product solves problems. Experiential commerce or Experience Based Commerce is a in now a widely used term. It simply means more blending content & commerce together to create for the sake of telling a completing product story. This is one of the main reasons you see a consolidation of CMS/DXP & Commerce platforms in the marketplace. Content systems generally haven't done commerce well and commerce platforms typically didn't have robust content management and publishing capabilities. Combining these functions together can make a lot of sense for rich product storytelling and generating more B2B sales online.
2. EDI order communication is fading and slowly being replaced
B2B buyers have a greater expectation now to place orders through commerce portals and utilize the many ordering features built into commerce platforms storefront and modern ordering systems. Web services and API standards have provided better ways to connect disparate systems. With that said, many manufacturers are still on legacy applications and moving away from EDI has been a slower process and can involve major cost to implement new plumbing.
3. Advanced site search & product wayfinding a must
It's mandatory to have great search functionality on all sites but this can even be more important on B2B sites. Purchasers may be trying to find an off-brand replacement part for OEM, need a look-up to find a part based on a model number or need an online reference guide to help them ID a part visually. Finding products on a site with bad taxonomy or terrible search can be difficult for buyers as there can be dozens of part variations in B2B catalogs. These experiences require great search tools and product wayfinding. Configurability within a platform's native search tool or employing a 3rd party search merchandizing tool can go a long way to help buyers quickly find exactly what they need or even recommend alternate compatible options.
4. Seamless experiences across all devices
Buyers want a familiar B2B buying experience and not a disconnected process across different channels. This can be more difficult to employ with B2B because the online sales process is generally a little more complex and can have different workflows than traditional B2C buying journeys. With B2B you can find special requirements like customer login upfront, buying on PO or credit, product availability and/or quantity on-hand values at different warehouses, multiple shipping addresses, split orders and so on. Creating these like experiences demand application customization and investment, but familiar experiences help create an overall seamless omni-channel transactional experience.
5. Self-service improves customer satisfaction
B2B customers now expect to have customer service tools at their fingertips. Account management dashboard features like account balance look-up, pay on account via credit card, modify order, update shipping addresses, and contact my sales rep features are now being baked in to major ECP platforms. Dashboard features can be native to a platform or can be implemented using 3rd-party add-on extensions or implemented by an experience partner with decades of deep back-office ERP integration experience. This integration can drive implementation cost, but these tools are commonly expected by B2B buyers today.
6. 360 view of customer is becoming more expected
Buyers now expect that their merchants know about them and their buying journey, meaning their interests, communications and past touchpoints interacting with the seller's channels, products and brands. When B2B buyers do connect in person or over the phone; they are increasingly expecting reps to have access to their prior activity, quotes in progress, items add their cart, requisition lists in progress, product related inquiries, conversations via chat and/or conversation with reps or CSRs. That's why Customer Data Platforms (CDP) and the whole 360-degree view of the customer omnichannel experience is super important today. Most commerce platforms can integrate into CRM systems, but increasingly modern commerce stacks now include a native CDP or add-on services that can help merchants get a holistic view of the customer and their sales journey.
7. Guided selling & configuration tools help upsell and reduce order entry errors
Guided selling tools, online configurators & CPQ (configure, price, quote systems) are very common in B2B and manufacturer ecommerce sites. Configurators offer a way for buyers to customize a product online to their exact specifications. Shoppers may be taken down a track and provided product options or add-ons in each step. Many times the product image will change along with the pricing based on the user's selection. These become very valuable when buyers are building complex systems with multiple variants online. The major benefit is that decision logic and product dependencies can be programmed directly into the configuration and avoid buyers from combining options that don't match. This can avoid order entry errors, customer service headaches and ultimately provide a better customer experience.
8. Field service workers need untethered access and progressive mobile capabilities.
Representatives in the field (sales / service) can often find themselves in remote area or in a building with little or no internet access. The ability for these reps to access product specifications, complete product lookups, view renderings or even place orders offline is something now possible with composable commerce platforms based on MACH architecture (Microservices-based, API-first, Cloud-native, and Headless). This framework coupled with the addition of newer front-end technologies such as progressive web applications (PWA), provides a super-fast app-like experiences, and can cache and sync data within a front-end application itself and use native phone features like location data and a camera for barcode scanning. This can be a gamechanger for field service representatives and benefit companies conducting B2B commerce in a big way.
9. Product management and product syndication automates resource intensive processes
PIMs and Content Hubs have become increasingly important as companies want a single source of truth for product data and one place for employees and their vendors in some cases to enrich product data. Getting data in a format that distributors and retailers desire can take a lot of time and resources, (retailers by example can request product information at different frequencies and in different formats). In addition, PIMs can feed internal and external marketplaces and websites. B2B organizations should be thinking about how a PIM, content hub or product syndication platform may benefit their organization as sales channels continue to evolve and grow.
10. Online tools that mimic and automate traditional B2B negotiations & transactions
Most progressive B2B platforms now include online quoting tools, quote parking and/or APIs for punch-out capabilities that can interface with eProcurement platforms. The ability for a B2B buyer to add products to a quote basket and work with their representative on a negotiated quote can be very convenient for buyers. Systems now can manage the entire negotiation process and subsequently push the negotiated order through the existing order process. This functionality can keep the high-touch aspect of keeping sales representatives in the purchasing process and save organizations money by utilizing a completed integrated online system.
Conclusion:
The trend of buyers expecting B2B eCommerce is stronger than ever. For B2B organizations, the key is to understand these emerging trends and define a path forward for their business.
If you would like to learn more about how to build more digital capabilities within your business, RDA has specific workshops to accelerate your journey to becoming a digital business.