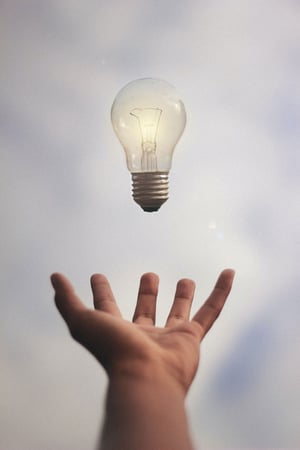 Why work with RDA?
At RDA, we say we engineer digital confidence. We help you navigate the complex technology questions you face every day. And we advise you on your digital roadmaps. But what does all that mean? And why should you work with us?
We Have Modernized Technology Environments for Decades
Founded in 1988, our company's expertise builds on 30+ years of experience in software and technology engineering. When we began, the landscape looked a lot different than it does today.
But the principles of solid software engineering haven't changed. We've continued to push the boundaries of our technical skills and business outcomes. Over our history, we've learned how to create efficient systems that drive quick wins for our clients based on the highest value they return back to the business. We've also created advisory and platform optimization service models that generate long-term business outcomes.
We value our very high customer retention rate, a fact we attribute to our guaranteed work and the way we consistently apply the "golden rule" to everything we do.

Our Engineering Brains Are Wired for Business
Our team of 85 technology enthusiasts is building a vibrant future rooted in our three decades of experience. We've pulled together the right size team — small enough to stay agile but large enough to get the work done at scale.
When we hire new members of our team, we look for people with technical expertise in developing and deploying enterprise projects. We don't want just enthusiasts, we want experts — technical gurus with leadership skills and the ability to work with diverse projects and clients.
Once on board with us, our team members stay current in emerging process and tech trends and grow even more passionate about learning the latest web-based technologies.

We Build Roadmaps for Disruptive Landscapes
Modern customers prefer personalized experiences. But how can you deliver personalization at scale? Can you automate human connection?
You could try guesswork. Or you could engage in disciplined experiments that lead you to the data you can use to optimize your technology solutions.
We start with alignment. Does your technology align with the data processes and systems you need? Do your digital goals spring realistically from your business model? Is it all actually helping you achieve growth through new revenue streams?
Once your system works seamlessly, we help you turn your raw data into insights into your customers' behavior and motivations. We work together to segment your customers, go deep with your buying personas, and build the ideal buying journey.
All our work results in impactful and relevant experiences for your customers and increased revenue for your business. We develop processes so you can produce measurable results. You can count on it.

Don't Take Our Word for It
But you don't have to believe us. You can try out some of our pre-recorded, on-demand workshops for yourself.
Through our blog, Summits, and free webinars, you can learn:
The Value of SXA
How to take control of your content
Ways to keep Sitecore and Google Analytics in sync using Google Tag Manager
How legal marketers can prove their value to their partners
These workshops feature presentations from some of our top staff members who can help you learn, improve your systems, increase your performance, and maximize your ROI.
Sitecore Summits Series
Tips to inspire Sitecore users and help you optimize your Martech investments
LEARN MORE >
On-Demand Webinars
Watch our on-demand virtual sessions to improve your systems, increase your performance, and maximize your ROI
LEARN MORE >