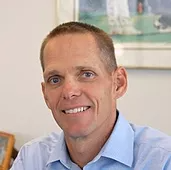 A message from RDA CEO, Tom Cole
RDA is entering our fourth (4th) decade in business and I couldn't be more excited. During the first 30 years we saw acceleration of the number and capabilities of tools provided by developers and the ease of connecting software and services over the internet. We now draw from those years where the technical skills to design and build software was the criteria, to today where users expect their partners to build, integrate and support solutions that achieve business outcomes.
We built our reputation by writing software that was efficient, broken into short iterations that provided quick wins/value, and architected so it would grow and evolve with our clients. We enjoyed an 85% return rate annually by our clients, which I believe is because we guaranteed our work and applied the 'golden rule' to our clients.
Today, the market is filled with SaaS solutions, standards for interfacing software and exchanging data, and expectations by users that companies know what they want and when they want it. And that is why I'm so jacked for our next decade. Users have evolved their expectations, they are demanding more which disrupts and drives business' to respond and evolve.
What does that mean to RDA? We are 100% focused on enabling our clients to provide the right information, to the right person, at the right time, on the right platform to their customers. We have spent the last seven years grooming our capabilities and knowledge around content, engagement, and ecommerce. We are extending that knowledge to add services around customer data platforms (CDPs), dynamic use of data, and AI/ML in support of decision algorithms. In short, connecting the systems and data associated with *content*, *people*, and *desire*. We start with advisory, strategy, roadmap, and architecture services, then build and integrate the tools and platforms required, and conclude with managing, analyzing, and optimizing services to ensure our clients get results.
Get ready - welcome to the next Roaring '20's!
RDA CORPORATION'S HISTORY
In 1988, Don Awalt established a company based on his personal values of treating customers and employees with respect, valuing a deep, personal desire to get work done and a true love for developing software to solve complex problems. Over the years, these have evolved into RDA's core values and are now the backbone and conscious of who we are.
A lot has changed over the last 30 years, but a constant has always been our people and their passion and desire for building software. Today, we are an award-winning leader in digital transformation, empowering our clients to look ahead, bring new ideas to life and build applications that drive a confident path forward. Our experience and track record of success gives us the confidence to go where other technology firms don't, all while bringing projects to the finish line on time, on budget and flawlessly executed. We are committed to delivering on promises and driving superior results that ultimately grow revenue, reduce risk and empower our customers to more effectively compete in today's highly competitive and fast-paced-world.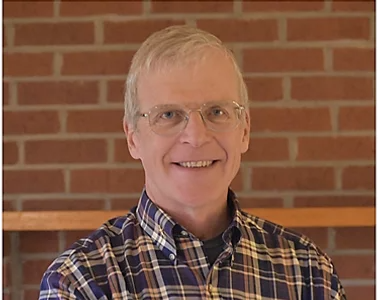 Pictured above: Don Awalt, Founder of RDA