Thinking Big, Starting Small, and Scaling Fast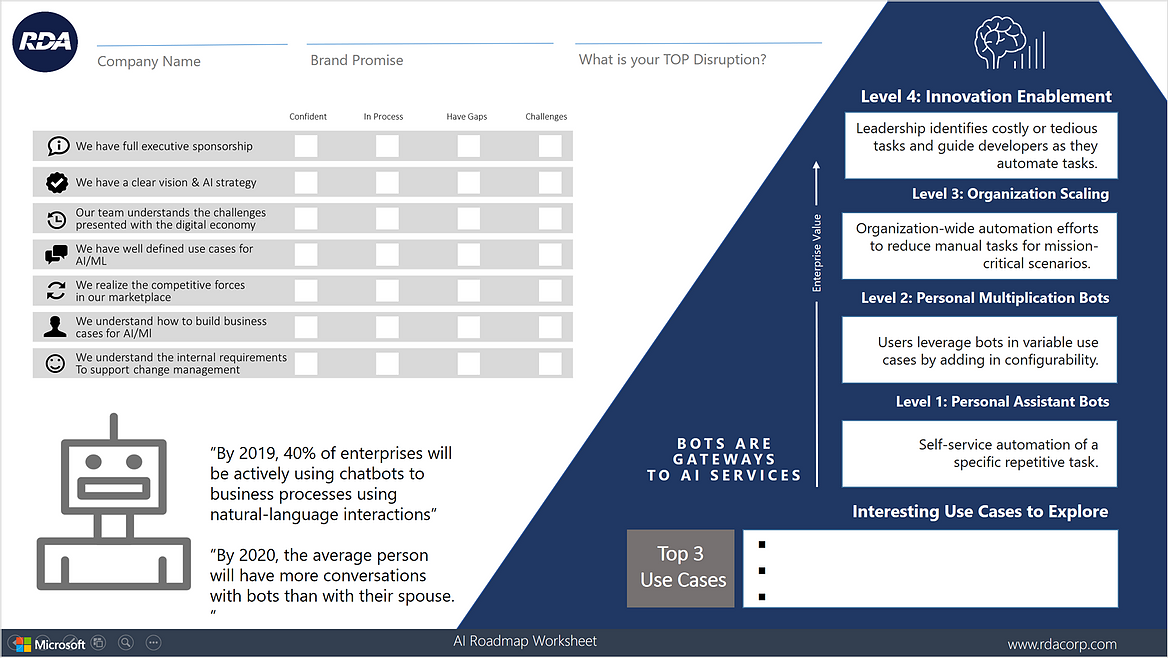 These are the outcomes of RDA's workshops.
RDA works with your team members to collaboratively uncover insights around 4 key pillars: Culture, Organization, Technology and Metrics. These insights become the foundation of a Digital Roadmap.
The data we capture around these pillars provides a rounded and comprehensive view of your digital capability, infrastructure and 'quick win' recommendations to drive multipliers in your revenue and margin.
From our workshops, your team receives a clear digital roadmap to focus, engage and motivate.