Sitecore Symposium 2020 - Product Innovations
Aaron Metz, Senior Consultant, RDA
This year's Sitecore Symposium was a unique experience. As usual, Sitecore had some great announcements with platform improvements, tooling enhancements, and more information on the roadmap. Two big product innovations for me were the new AI Auto personalization standard version and the continued improvements to the dev tooling. The continued push to containerization of the platform was great to hear about as well.
Personalization has always been a pain point for many. The new Content AI feature, released in 2019 delivers personalized individual content to users much faster than the previous cycle of months.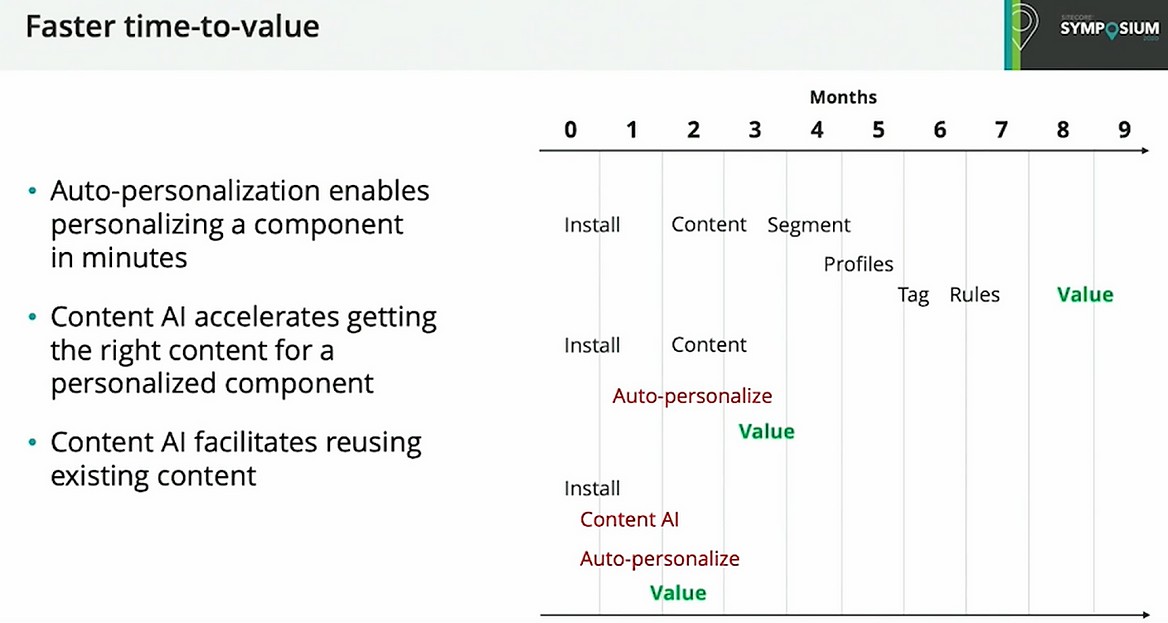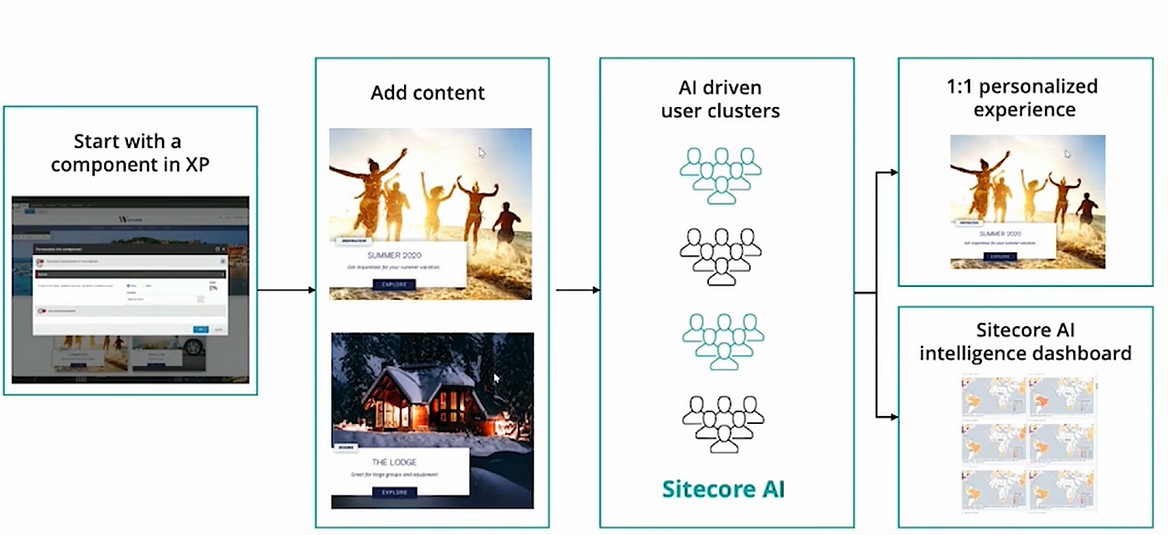 Sitecore will now start auto clustering the users based on visitor behavior, and use your existing content to personalize for them. This provides some out of the box quick personalization for marketers. It will be great to see this come to life as more and more customers come on to the platform. Getting personalized content to users much quicker without the traditional groundwork is a marketer's dream.
One of the most exciting things for developers has been the continued investment in the headless features of the platform. Headless in Sitecore isn't just JavaScript anymore. The new libraries offer access to the entire rendering engine, as well as experience editor.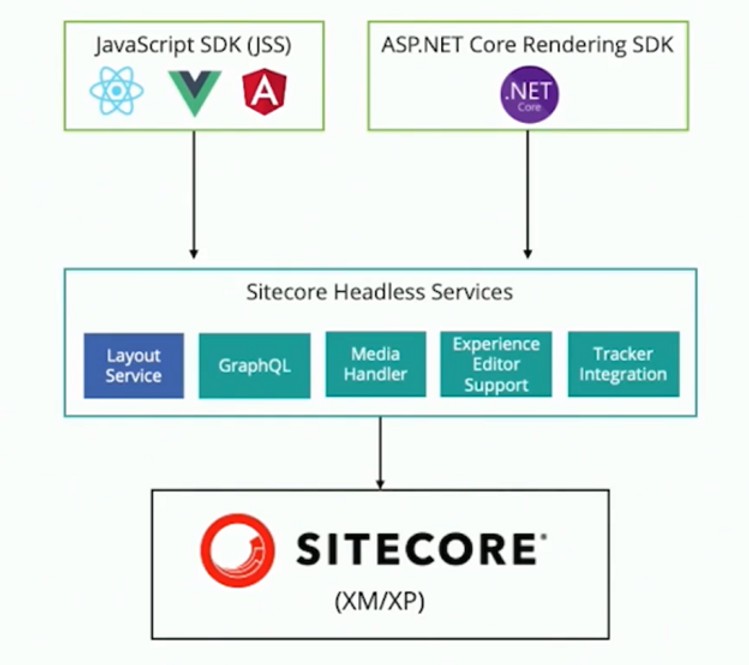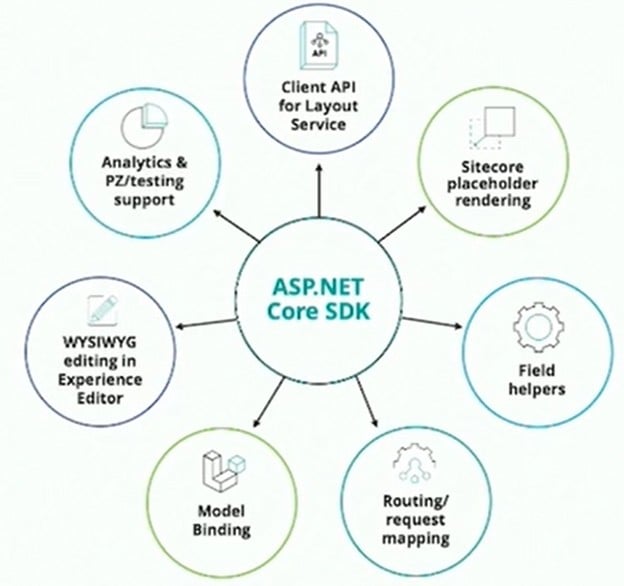 The new ASP.NET rendering SDK allows developers to quickly get started with new templates and the Core rendering engine. Sitecore has reduced the time to get up and running with this and added a bunch of new libraries. You can now use the entire rendering service within a separate dotnetcore application via the headless API's. I think this is exciting for integrating existing or new applications going forward, and I am looking forward to trying this out. Always happy to get new tools in the tool belt when it comes to attacking the various scenarios that come with Sitecore implementations.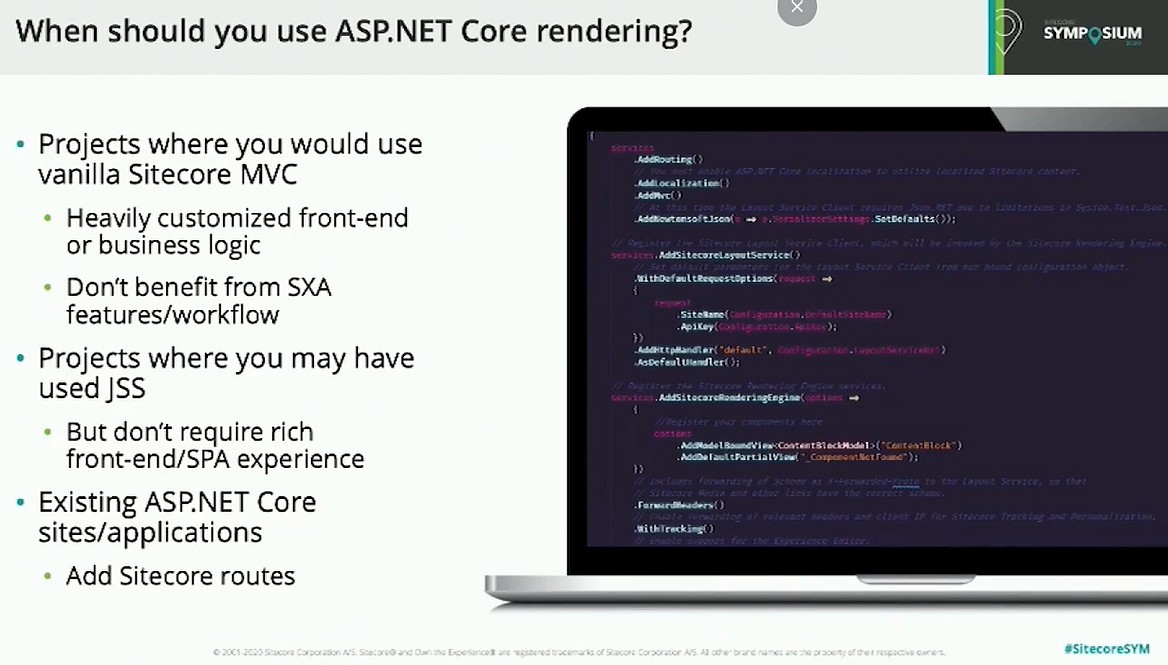 Overall, I really enjoyed the Symposium format this year. Being all digital, though a necessity now, was a nice change of pace. I liked the fact that I could quickly switch between sessions without a long walk and possibly missing out. I even had two conflicting sessions open on different machines at one point, in order to choose which one I liked best. That wasn't necessary, as my favorite part about the online format was that all the sessions were immediately available for me to view on demand Thursday afternoon. I look forward to a return to traditional Symposiums, but would like to see a virtual option available as well.