Sitecore Symposium 2020 – An All-Virtual Event For The Books
Kaitlyn Natchez, Digital Marketing Specialist at RDA
Setting the Stage
Last year's Sitecore Symposium was one of the highlights of my career. It was my first Symposium and my first time visiting Universal Studios. Getting to hang out with colleagues I don't interact with regularly, meeting so many new people (including Megatron) and sharing ideas with the Sitecore community was more than I could have asked for.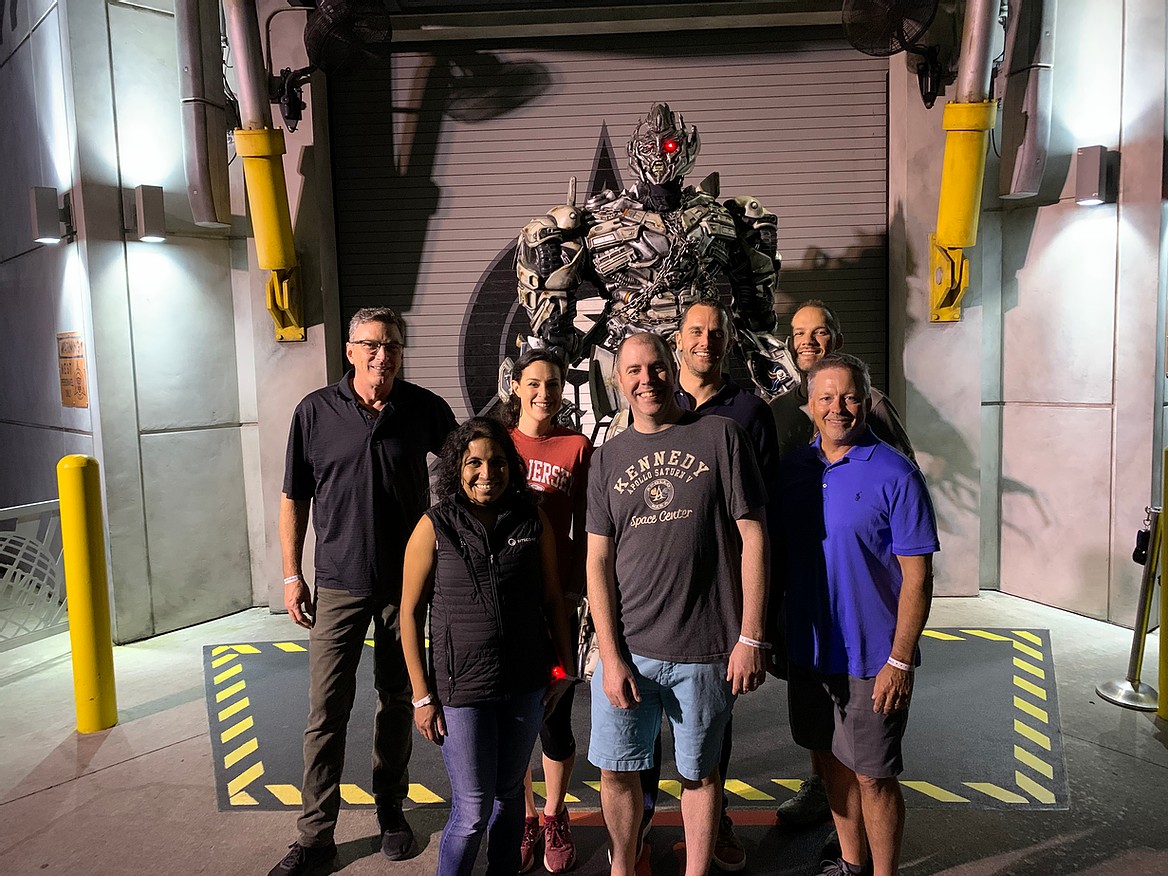 When I heard we weren't going to Chicago this year, I will admit I was really sad. But after talking with the marketing team at Sitecore, I was hopeful that they would make the most of it. And boy, did they!
The Benefits of a Virtual Conference
A major benefit of the virtual platform was the cost to attend. There was a free pass with limited access and an all-access pass for a fraction of the normal cost and attendees didn't need to worry about travel expenses. Because of this, a larger group of our developers were able to attend and are excited to enable customers around new features. Check out what RDA's Senior Consultant, Aaron Metz, had to say about Sitecore's product innovations here.
The virtual setting also made it easier than ever to attend all of the sessions you were interested in. Offering live sessions, on-demand content and making it all available through the end of the year. So far, I've enjoyed learning about all the different Content Hub use cases and seeing how customers are optimizing their Sitecore platform with advance analytics, personalization and so much more. I will definitely continue to explore new content through 2020.
Virtual Networking
While we weren't able to network in person, there was AI-enabled networking available to all-access attendees. Answer a few questions about yourself like your role, business challenges, networking goals and things you like to do in your spare time, and using Artificial Intelligence, the platform showed you recommendations for people you may be interested in talking to. Through the portal, you could show people you were interested in them, chat with connections and schedule meetings.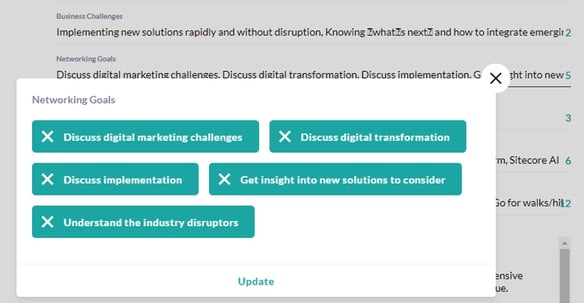 Another way for attendees to engage was through virtual rooms. RDA had 3 virtual rooms; Meet RDA, Workshops Work and Content Hub. It was cool to have our customers come together in the virtual meeting rooms to share challenges, solutions and ideas for future projects.
RDA's Walt Rolle and Pushkar Chivate had a session on End to End Campaign Execution and ROI with Content Hub. There was tons of questions and not enough time to answer them all, but the presenters were able to direct attendees to our Content Hub room. Here, our team was able to continue the conversation, dive into specific use cases and demo the possibilities of this powerful tool.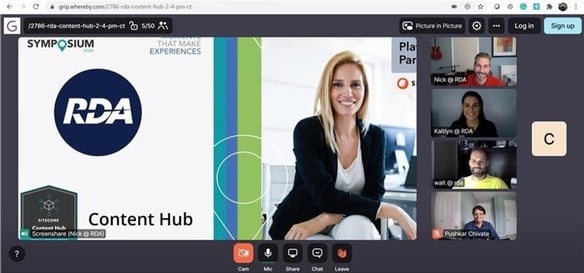 Conclusion
On top of all this, they recreated all of the traditional Symposium highlights from Sitecore CORE to the partner pavilion. Plus, an awesome lineup of special guests including comedian Jake Johannsen, best-selling author and story teller Dan Heath, and Tony and Grammy Award-Winning performer Leslie Odom Jr.
Big Kudos to everyone at Sitecore and all of the sponsors who made this a huge success! While all of this was more than I had expected, I'm so excited for next year's (hopefully) in-person Sitecore Symposium in Las Vegas scheduled for October 4-7, 2021.
If you didn't register for Symposium, you can still get access to the on-demand content for a special post event price. See more details here: https://symposium.sitecore.com/registration.