RDA Launches Digital Platform Optimization Services
Optimization services designed to help enterprises conserve cash while building agility into their operations
HUNT VALLEY, Md., May 14, 2020 /PRNewswire/ -- RDA, a 33-year proven leader in digital experience and intelligent automation platforms, has launched new optimization services to help enterprises quickly unlock the value of their digital investments.
"As business leaders we know we need to evolve, and Covid-19 has made that evolution urgent. Now more than ever, enterprises must think digital with personalization when designing every interaction with their customers. Beyond that, we need quick, low-cost actions that return results now," says Tom Cole, President and CEO of RDA.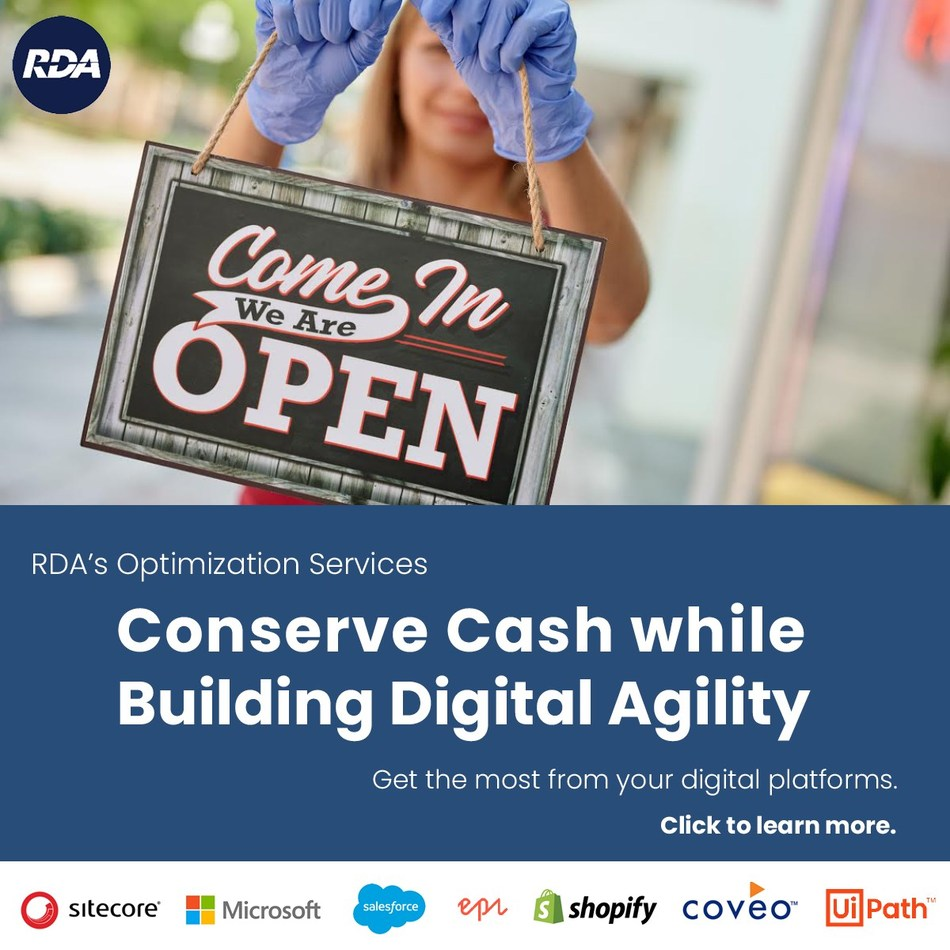 RDA's new Optimization Services are designed to accelerate platform value and continuous improvement. These 'quick win' engagements and monthly services are not only affordable, but also aligned with the way enterprise teams build digital capabilities and experiences. RDA has specifically designed a set of services for enterprises that are currently using or considering digital platforms and e-commerce engines such as Microsoft, Sitecore®, UiPath, Coveo, Shopify, and EpiServer. The focus of these services is to make your team productive immediately.
Read the full press release by clicking here.