What Does It Mean To Own Your Commerce Roadmap?
Chad Solomonson, Chief Marketing Officer at RDA
We are constantly talking to our clients about designing and building B2B digital storefronts that work within their unique processes and current investments. There is a real balance between what it means to adhere to a SaaS commerce roadmap versus a commerce roadmap that has custom enterprise agility built-in.
The rise of digitization is leading to a highly competitive world of business. Your unique value has to quickly exceed buyer expectations. Based on current estimations, developers need to release new features and applications within three to six months to keep up with ever-changing business requirements.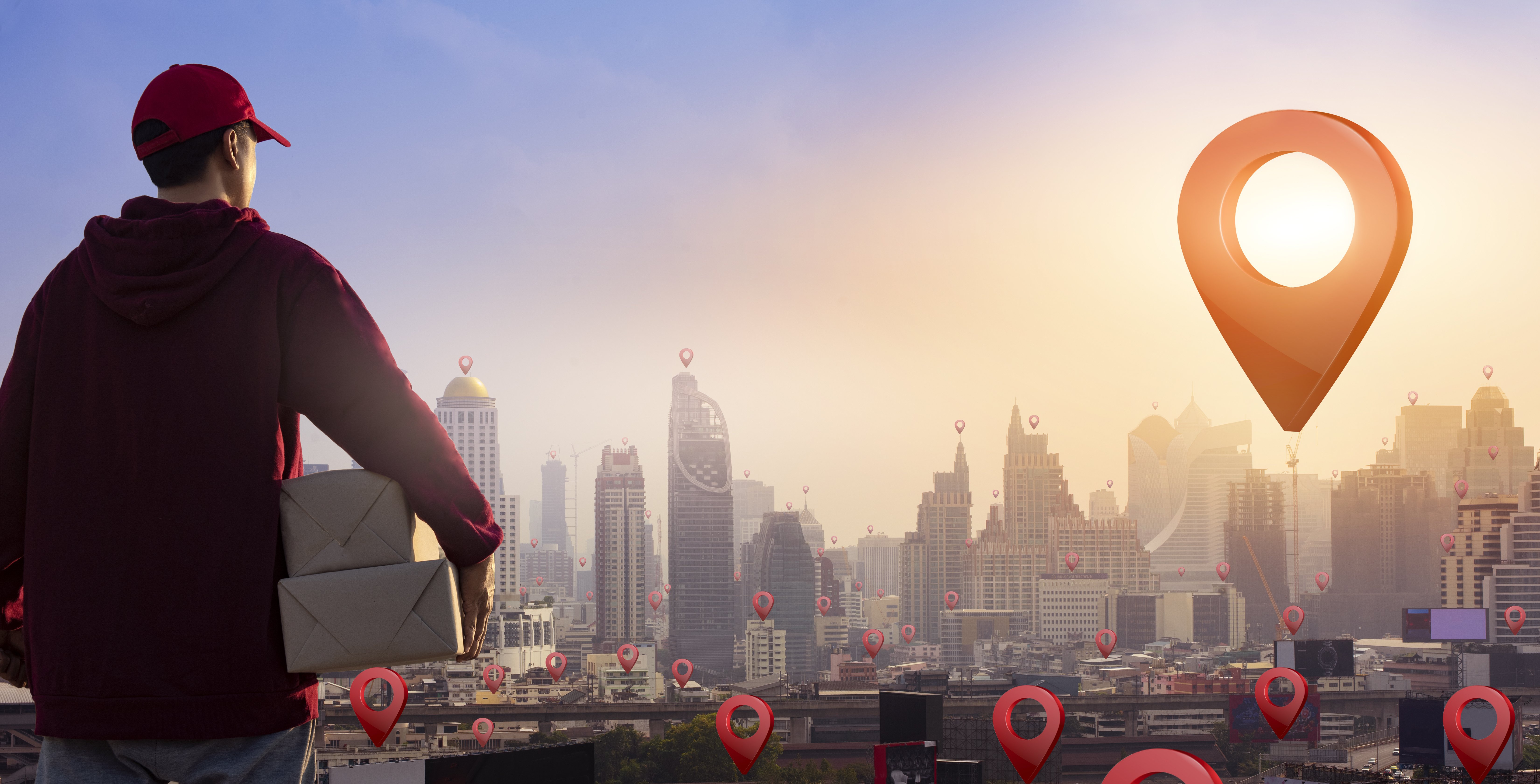 It's easy to think that the SaaS path is the only way to keep up. Company's that take this path, do start to lose control of how they serve their customers, and in many cases they lose their unique value, thus getting pulled into a commodity conversation.
Many B2B organizations we work with are fighting to keep their competitive position. They are focused on investing in what makes them unique in a digital market, they are redefining their online strategies, and embracing a MACH approach to maintain speed and agility.
Understanding a MACH Approach
An effective modern eCommerce strategy requires a reevaluation of business and application priorities. In recent times, these revolved around customer-centric tactics, personalized experiences, and lengthy software coding. However, digital leaders have developed a revolutionary approach that drives agile, flexible, and autonomous eCommerce — MACH solutions.
MACH (Microservices, API-first, Cloud-native SaaS, and Headless) infrastructures empower business owners to improve control over their commerce roadmap while avoiding traditional limitations.
API-First Approach
MACH focuses on fine-tuning and streamlining APIs that determine the functionalities of applications that customers use. As modern customers access online content via various devices with different screen sizes, businesses require agile APIs that function seamlessly across all applications, platforms, and devices. 
API-first eCommerce begins with developing lightweight APIs deployed and reused across various settings. The versatility of these fine-grained APIs provides optimal DevOps experiences, enabling eCommerce businesses to expedite software updates and releases with minimal delay. 
Essentially, an API-first approach will help eCommerce companies keep up with rapid market demands by circumventing the need to build applications from scratch. 
Microservices Made Easy 
API-first strategies realize the possibilities of microservice application architectures, where businesses can efficiently develop, grow, and scale. According to one industry survey, 61% of companies have applied microservices for over a year, while 29% plan to migrate more than half of their systems to microservices. 
Your business can develop, deploy, and manage multiple functionalities through microservices, giving teams more autonomy while fueling productivity. Microservice systems provide smoother collaborations compared to monolithic/unified architectures by breaking down complex applications into manageable modules.
Cloud-Native SaaS
The optimization of microservices and an API-first approach opens doors to the possibilities of cloud-native SaaS, enabling business owners to go beyond storage and hosting capabilities. Unlike conventional cloud-hosted architectures, cloud-native platforms allow eCommerce owners to leverage resources such as on-demand services and rapid elasticity (directly scaling services according to end-user needs). 
By unlocking the full potential of the cloud, owners can fulfill specific customer demands while attending to other aspects of running their business. Additionally, cloud-native SaaS provides manual functionality updates, eliminating concerns over routine upgrade management. 
Headless Architecture
The complicated backend processes behind app creation and management may cause eCommerce businesses to lose track of their core deliverables. With a headless architecture, businesses can focus on improving user engagement without concerns over technical complexities. 
Essentially, headless architecture decouples backend logic and functionalities from front-end design. Your developers will have the creative freedom to create multiple optimized user experiences (UX) for various channels (e.g., mobile, IoT devices, computer) and platforms and run them from a single backend solution.  
Benefits of a MACH Approach 
MACH and headless architecture allow merchants to some degree future-proof their omnichannel commerce experiences and deliver products and content anywhere and everywhere on current and future devices. Marketing departments have complete flexibility to create an experience that is completely decoupled from traditional monolithic commerce platforms.
The freedom is there to take commerce to the buyer anywhere; these front-end experiences could include: digital signage, PWA, desktop, mobile, VR, AR, chatbots, social, and iOT.
Unmatched Development Flexibility 
MACH strategies involve contracts that drive applications without dependency. The arrangement allows businesses to add, remove, or upgrade features via a component-based infrastructure. Independent services and features make it easier for eCommerce businesses to minimize system complexity while identifying, isolating, and troubleshooting faults and errors. 
Speedier Time to Market (TTM) 
With a MACH approach, companies can significantly reduce their TTM through pluggable components that developers can easily reuse with consistency. Essentially, developers may begin with a minimal user-ready application and integrate preset tried-and-true features/services with the project. 
Specifically, separate teams of developers may work in parallel, developing various sections of an application simultaneously without downtime. Teams may create mock applications and test them without delays or disruption, resulting in optimal developer experiences.  
Sitecore Order Cloud Powers Your Ecommerce Store
A MACH approach will help your business succeed through headless eCommerce. You can effectively decouple front-end processes from back-end concerns through lightweight and reusable APIs to focus on personalized customer solutions. 
Sitecore is a trusted name that provides you with the capabilities to manage your business platforms with efficient and flexible eCommerce deployments. Global brands have applied Sitecore's specialized services in redefining their marketing strategies.  Check out how Nestlé Purina PetCare leveraged the Sitecore experience in developing highly responsive user designs across a uniform online shopping experience. 
Recent market research shows that 41% of U.S. marketers believe that the holiday season is a make or break time for their business. Now is a crucial time for your business to prepare for the upcoming customer trends with personalized end-user solutions. With a flexible eCommerce platform, you can keep up with the innovation curve and attract more customers while creating a more productive work structure for your developers. 
We would love to talk about what makes your company unique and how you want to own your commerce roadmap moving forward.
Click here to schedule an initial conversation to see if we can support you. https://meetings.hubspot.com/solomonson