'Our Weaknesses Have Been Exposed!'
Chad Solomonson, VP of Marketing & Alliances
We have been hit hard. All of our weaknesses have been exposed. We are feeling very disconnected from our customers, partners and our colleagues.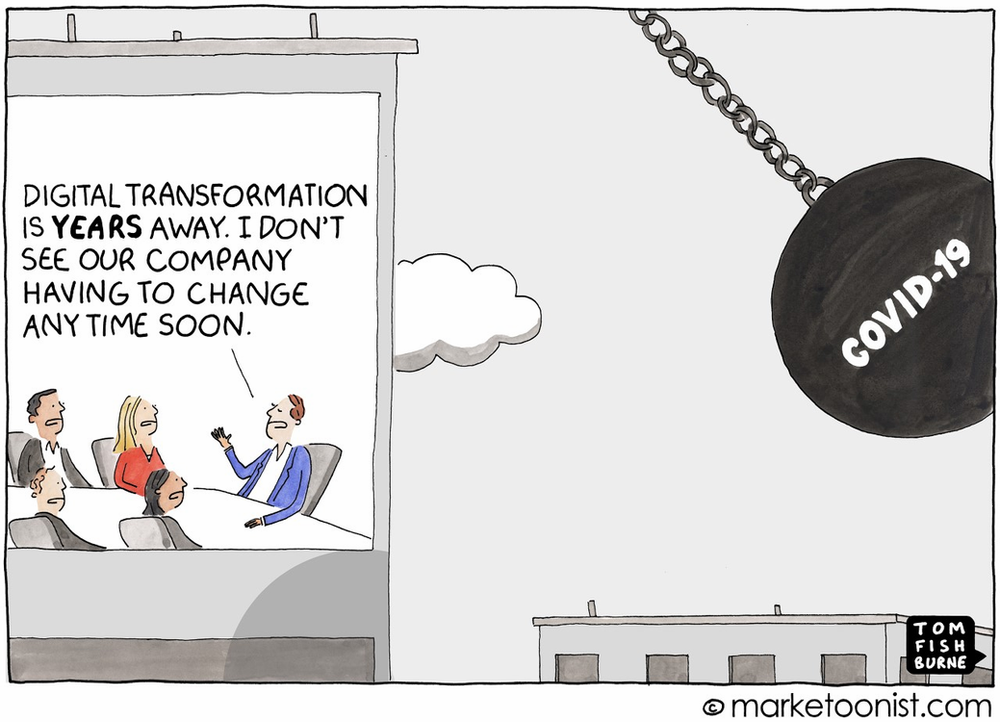 To combat these feelings, we have been conferencing with many of our clients. We have been inspired by your tenacity and drive to keep your communities safe, employees motivated and your businesses strong. Here are some of the top themes we are hearing from enterprises that are leading in their respective industries and how we at RDA are aligning our services to help them:
"We have to leverage our current digital investments and marketing tech stack." A majority of our clients have invested into powerful digital platforms but for many reasons, are only realizing 20%-30% of the business value from them. In response, RDA has developed optimization services that enable our clients to effectively train more marketing and IT teams, retain our expert scrum teams to unlock more data insights and personalization features, and quickly deploy strategy services that uncover quick wins that map to changing KPIs .
"We need to accelerate our commerce capabilities…NOW!" Enterprises have to gain better control of their supply chains and how they engage directly with their customers. Predictable growth and knowing their customers become harder to achieve through third-party websites. Amazon is growing like crazy right now! You can feel them pulling in others brand power and margins each day. Headless commerce engines, contactless, DTC, niche apps, APIs…lots of decisions here. With a free consultation, RDA will share our modern commerce playbooks to support the need for data integrations and accelerated roadmaps.
"How do we maintain business continuity while everyone is remote?" It was a race to make sure employees did not have any down time and more importantly to protect against any data breaches. It can be risky to move that fast, so RDA developed a 2-week, structured engagement that helps an organization understand its current security exposure, identify potential risks/gaps, and creates a roadmap for the implementation of security controls that will bring confidence the increasing demands for remote collaboration.
Some good news, you probably do not have to do a gap analysis now. Your digital priorities and 'to-do list' should be pretty clear. The challenge remains that market leaders are aggressively adopting digital technologies and enterprise teams will have to accelerate their digital programs to protect and grow their brands.
At RDA, we will continue to innovate. Our optimization services and pre-built tool kits are easy to consume and will drive the utmost value and scale out of each digital platform investment. What remains strong from our 33 years in business is our full commitment to our customers, our "get-it-done" mindset and our deep digital development and integration expertise. We are here to help you compete and emerge stronger.
Chad Solomonson leads the Marketing & Alliances Team at RDA, a Sitecore platinum partner, helping clients launch digital transformation that works through accurate technical guidance and a rock-solid management strategy. Connect with Chad on LinkedIn.