Evaluating Customer Data Platforms
The CDP, or customer data platform is one of martech's most powerful tools. By bringing together multiple data sets and creating a single customer view, the CDP shapes highly personalized digital interactions that are delivered to the right person, on the right device, at precisely the right time.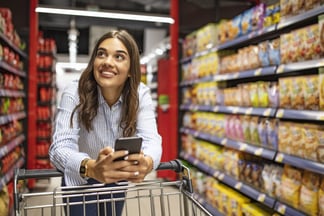 The cost savings associated with the CDP are one of its biggest selling points. As a multi-tasking powerhouse, the CDP drives significant savings across a range of teams. Sales and digital marketing teams can access insights, automate customer journeys, and use advanced segmentation to minimize advertising spend, while product managers and customer experience teams can examine customer feedback, determine user engagement, and identify potential improvements.
Finding the right CDP for your company isn't an easy process. There is a lot to choose from, but it's not something that should be taken lightly. In this 20-minute MVP Summit, Jaina Baumgartner of RDA and Greg Kihlstrom of GK5A will share insights to help you easily identify the best CDP for your company. Check it out here.