Data Modeling Tips for Commerce Catalog Architecture
Walt Rolle, Director, Sales & Marketing Solutions, Sitecore MVP
Building optimized commerce experiences can require significant product data. If you are doing research for how to structure your product catalog, consider these best practices.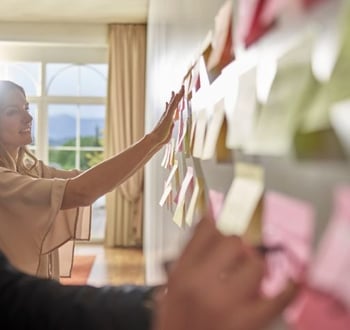 CHAPTER 1
Prepare for Commerce wins
Building an enterprise commerce platform is an exciting but complex effort. If you are doing research to ensure the launch is successful right out of the gate to maximize your return on investment, then this article is for you.
Improper catalog design can have lasting ramifications, such as difficulty rolling out new products, inefficient content management, and confusing shopping experiences. In this article, we will explore some practical data modeling techniques that you can apply to your project. You'll also see an example of a draft design in action for a sample manufacturing catalog.
CHAPTER 2
Three examples of production challenges
When I am exposed to an existing commerce platform that is struggling, typically the first thing I look at is the catalog. To my surprise, I have witnessed many improper implementations supported by frustrated marketers and operations departments. Below are examples of three challenging scenarios (client information has been removed):
Read the full blog by clicking here.
Walt Rolle leads the Digital Sales & Marketing practice for RDA, a Sitecore platinum partner, helping his clients launch digital transformation that works through accurate technical guidance and a rock-solid management strategy. Find Walt on LinkedIn.