3 Keys to Optimizing the Customer Experience
Kaitlyn Natchez, Digital Marketing Specialist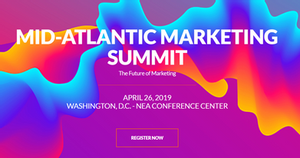 I had the opportunity to attend the Mid-Atlantic Marketing Summit in Washington, DC this year. The day was packed with panel discussions, presentations and workshops shedding light on the future of marketing. After digesting all of the information, I found 3 notable takeaways in relation to optimizing the customer experience.
1. Define Your Goals
Before you do anything, you need to understand what you want to know. This will help you uncover what data you should be collecting and what tools you should invest in. A woman on one of the panels said, "Let your goals pick your technology or your technology will pick your goals." It was one of those things that you hear and think to yourself, WOW that just hit the nail on the head.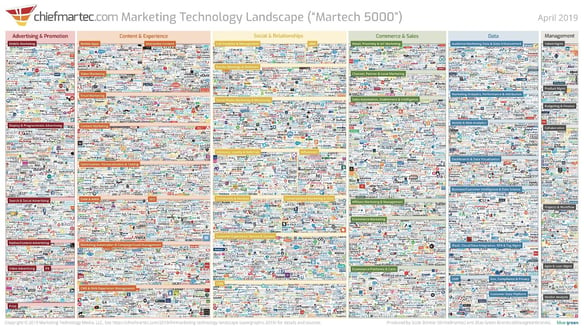 Chiefmartec.com released the latest Marketing Technology Landscape visual on April 4th, 2019 which puts the 7,040 marketing tools into perspective. There are so many technologies to choose from and they each have their own benefits and challenges associated. Before diving into the different technology solutions, it is vital to have clear goals. This will ensure you are investing in technology that will have the greatest benefit for your department and ultimately your company.
2. Create a Roadmap
Once you have defined your goals, map out a 3-5 year plan. Developing and optimizing the customer experience is not an overnight task. It takes time and it's easy to get distracted in the day to day tasks. Setting proper timelines and budget will help you create a path for success.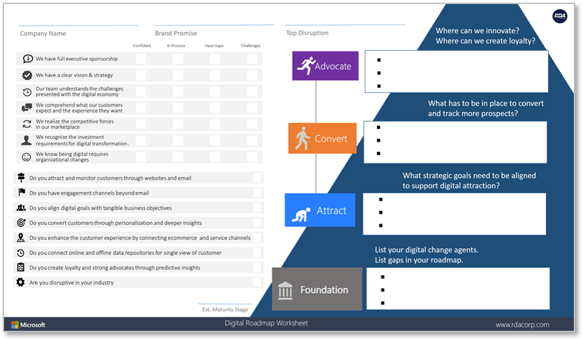 Take a step back and look at your current digital state. What are your current tools? Where are the gaps? How do you want to engage with your prospects and customers? How are you measuring success? What KPIs are in place? Where can you innovate? How are you creating customer loyalty? The ability to connect data and results back to marketing spend will help you make better decisions and optimize the customer experience.
3. Test & Learn
Marketers have the difficult task of crafting the customer experience. When it comes to digital channels, they have to make decisions about design, content, functionality, and so much more. What calls to action will drive the most conversion? What content will be most engaging to visitors?
Chances are you won't always make the right decision on the first try. The most important thing is that you are learning. As you try creative marketing tactics, you will learn about your customers, their needs and their buying journeys. The more you test, the more insight you have to optimize your strategy. The digital landscape is always changing and marketers need to embrace an agile mindset.